HOW DO YOU ANALYZE YOUR OWN SWING?

FIND OUT!

"I had a chance to run your program, it is so cool. I'm 59 and not much amazes me anymore,

but your program is so simple to use, easy to understand, and works like you said it would."

Gregg Pauley - Pierre, SD

Mark up your video with the various drawing tools!
Do a Side By Side, synchronizing the Swings of both Players!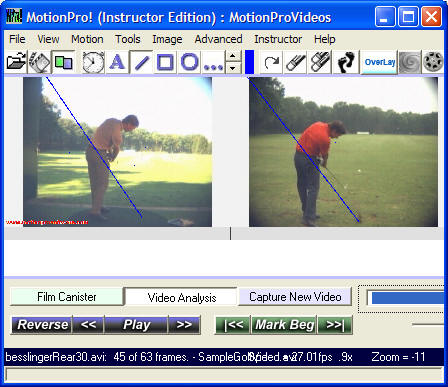 Get the Nine Points of your Swing at the Click of a Button!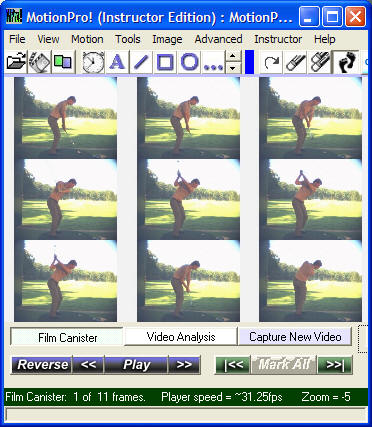 Overlay Any video on top of another...Move video's anywhere on the screen..
<![if !vml]>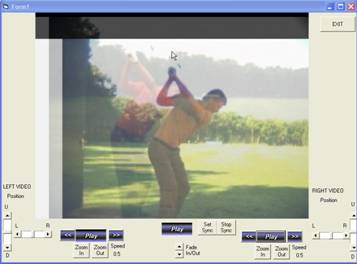 <![endif]>
hits...
If you are looking for golf swing software, coaching software, or video analysis software, then you have come to the right place. Other search phrases may include tennis swing software, bowling software, figure skating software, baseball software, fast pitch software, softball software, coaches software, coaching software, motion analysis
golf analysis software,v1 software, golf video software, v1 golf, golf software, golf lesson, golf swing video, golf training program, dartfish software, golf swing monitor, golf teaching tool, computer golf swing, dartfish video, golf instruction swing,video golf lesson, perfect golf swing
Software to help improve your game
$29-$399. Free Demo. Try it today!
MotionPro MotionPro MotionPro