---
Software
Products






---
Hardware
Products

---

---
MotionPro! is the ideal swing analysis and motion analysis software for golf, tennis, bowling, baseball, and all other sports. And best of all it's the most affordable video analysis software on the market.

If you want to improve your skills as a player or as a coach then you need video feedback. MotionPro! makes it easy for you to perform powerful video analysis of any sport using equipment you probably already own!

Are you looking for golf swing software or video analysis software to help you coach or teach golf, bowling, tennis, baseball, softball, skiing, dance, gymnastics, figure skating or any other sport? Then look no further! The applications for MotionPro! are limited only by your imagination.

NEW! MAC VERSION JUST RELEASED

Finally a Mac Video Analysis Software program for all sports.

NEW! Bowling Ball Tracker!
(Track path of bowling ball with one step)
Live Tag Feature
(Tag your video as you watch or while you Capture)
CALCULATE BOWLING BALL SPEED AND RPM!
(Calculate Bowlers RPM With Ease and Bowling Ball Speed From Video)
NEW CALCULATE TENNIS SPEED FEATURE!
(Calculate Initial Serve Speed and Speed at Opponents Contact From Video)
BASEBALL PITCHING SPEED FEATURE!
(This feature will allow you to calculate the pitching speed in MPH from your existing video)
VIDEO CLIPPING FEATURE!
(This feature will allow you to mark multiple clips as you view a video, and save them as individual AVI clips.)
Overlay any Two videos!
<![if !vml]>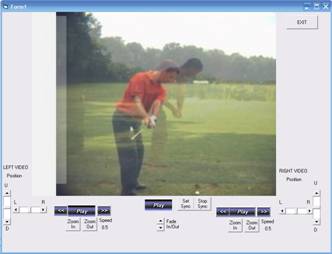 <![endif]>
Works Great for Bowling!
NEW! CALCULATE BOWLING BALL SPEED AND RPM!
<![if !vml]>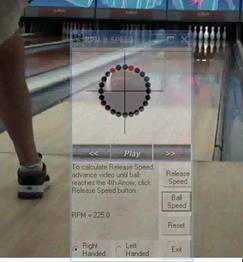 <![endif]>
Bring any two videos side by side!
<![if !vml]>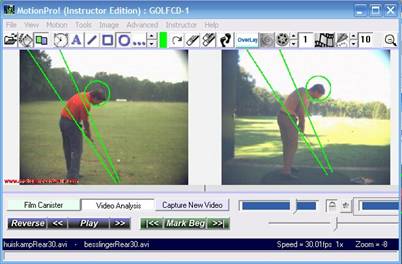 <![endif]>
Improve your tennis game!

<![if !vml]>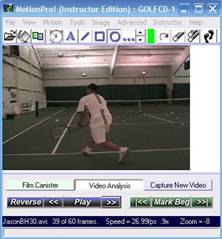 <![endif]>
Trace path of bat or any other object!
<![if !vml]>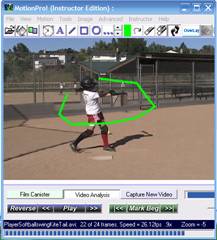 <![endif]>
NEW! Track Bowling Ball Path!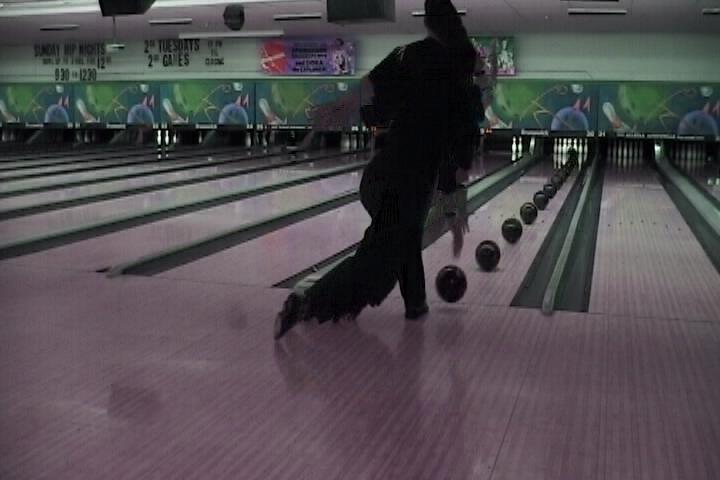 Works great for putting!
<![if !vml]>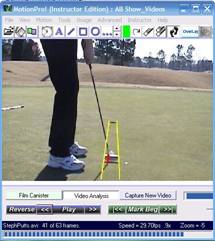 <![endif]>
Tags: Mac Video Analysis Software, Golf, Baseball, Tennis, Bowling etc...
If you are looking for golf swing software, coaching software, or video analysis software, then you have come to the right place. Other search phrases may include tennis swing software, bowling software, figure skating software, baseball software, fast pitch software, softball software, coaches software, coaching software, motion analysis
golf analysis software,v1 software, golf video software, v1 golf, golf software, golf lesson, golf swing video, golf training program, dartfish software, golf swing monitor, golf teaching tool, computer golf swing, dartfish video, golf instruction swing,video golf lesson, perfect golf swing, swing analysis, swing analyzer
Software to help improve your game
$39-$399. Free Demo. Try it today!
MotionPro
hits...

Site last updated: March 7, 2012
Copyright (c) 2005-2010 by CyberAccess123, Inc All Rights Reserved.